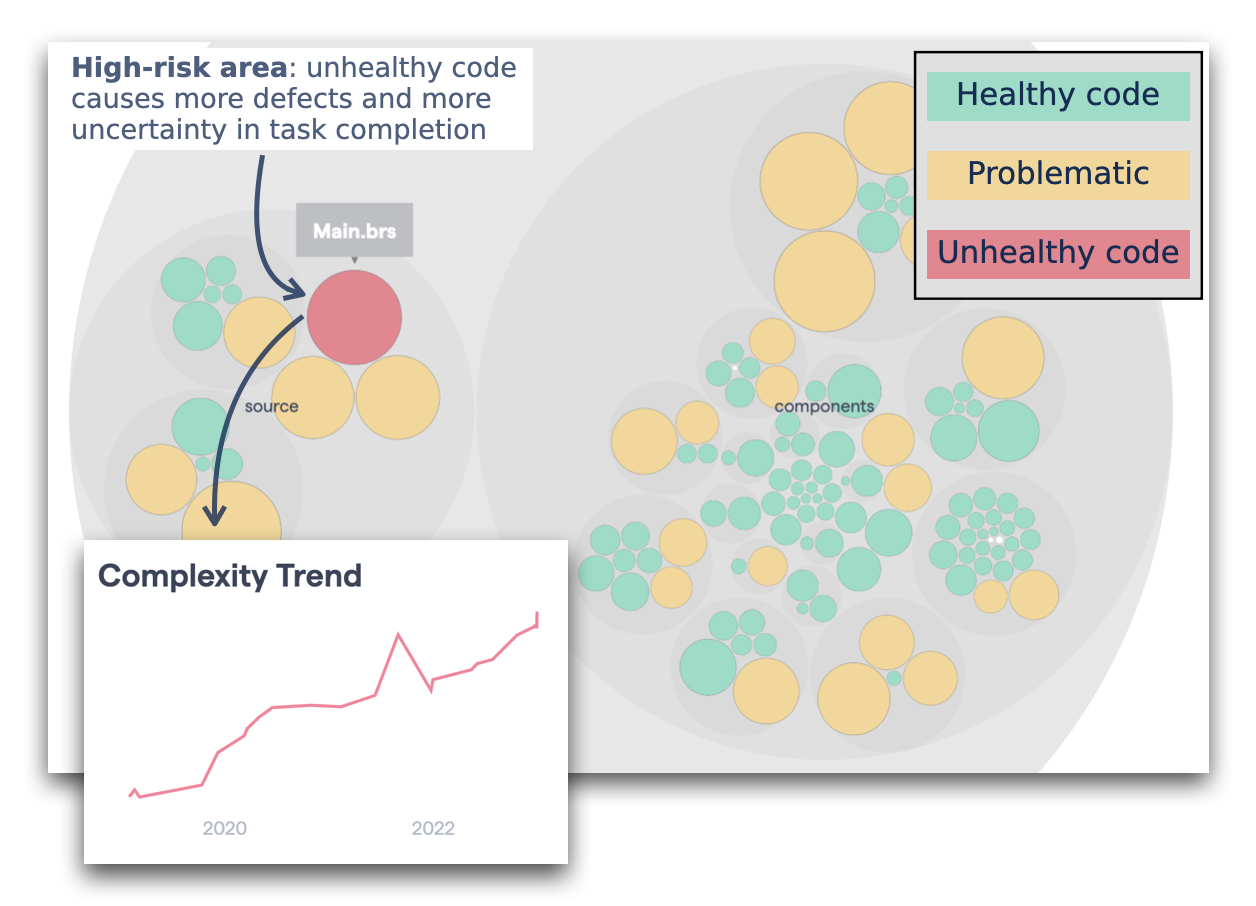 Roku's BrightScript language is a popular choice for building media applications on embedded devices. BrightScript is a dynamic and interpreted language with some fun features like first-class functions. Roku, the platform, is one of the most popular OTT streaming devices with its 3500+ channels reaching 80 million people in the U.S. alone.
Despite its wide spread use, BrightScript hasn't received the tooling or code analysis support it needs.
Sure, Roku offers a static analyzer which can catch some common errors, but there aren't any tools which can help BrightScript developers write healthier and more maintainable code. Until now.
At CodeScene we are proud to announce that we have added full support for analyzing and visualizing BrightScript codebases. Let's have a look at how some of the key features.