Estimated reading time: 3 min
Interview with Stephen Marikkar, Customer Success Manager Codescene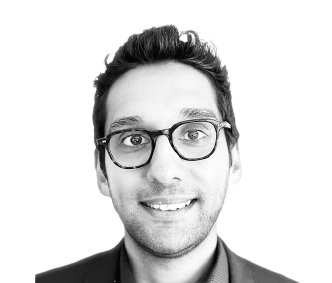 Simply put, technology is everywhere, you can't escape it.
In your role as Customer Success Manager at CodeScene, what will you bring to the table?
Despite being a relatively young company, we have managed to build a game changing forward thinking solution and a loyal customer base. Now with recent investment we are primed for growth and I have joined the team to ensure we stay on top of our customer's needs as we scale to ensure they are realising continuous value from CodeScene. My mission is to turn our loyal customers and new customers into raving fans by enabling them to deliver high quality solutions to their customers rapidly while providing them with an industry leading customer experience.
Why tech business and CodeScene?
Simply put, technology is everywhere, you can't escape it. The economical cost of technical debt is increasing and is now estimated to be in the region of $100 billion. Additional independent research has shown that up to 70% of development time is spent on activities that do not relate to new work. That is a problem, right? I believe technology is best utilised for solving problems so when I was introduced to CodeScene and saw the actionable insights it provides to help companies reduce their technical debt, it was a no brainer. Since joining I have been blown away by the company wide commitment to reducing technical debt and the success of our customers.
Tell us a bit about yourself and your previous work experience.
I have been working across a broad spectrum of industries in a variety of customer facing roles for over 15 years. From retail and direct sales to front line IT support and managing enterprise customers with their hosted solutions (software and the hardware). As the SaaS subscription economy has evolved over time and Customer Success has established itself as a critical growth engine, I transitioned into my first role as a Customer Success Manager. I have managed some of my previous company's most strategic and globally recognizable customers, ensuring they get the most return of investment from their purchase. Most recently I worked in Denmark for an amazing start-up where I built up the Customer Success & Support teams. Together we implemented strategies that enabled us to improve our NPS score dramatically and elevate the way customers experience the brand.
In your mind, what are the top three things that resemble a good customer experience?
A good customer experience starts by listening to why our customers chose CodeScene and understanding their expectations. As much as technology has advanced, this human emotional touch cannot be replicated. Customers are much wiser and have more choices than ever before, treat them as human beings, be transparent. The next step is to do everything possible to help them realise their first quantifiable business value in the shortest time possible. We tell our customers that we will be with them every step of the way and we mean it. Who knows the product inside out? We do. Who knows the product outside in? Our customers and they should feel heard and supported. The third step is to not stop at delivering on the initial expectations but surpassing these expectations! For example, reaching out proactively to make them aware of new functionality that will add further ROI based on their business needs specifically or a feature they requested that has now been released. If you hear from us, then you know this is information we truly believe will benefit your business.
Lastly, what is your secret in achieving Customer Success?
If you have had the (mis)fortune of sitting through one of my presentations on the subject, you will know that I am a massive advocate for the equation "Customer Success = Customer Experience + Customer Outcomes". You need to deliver both in spades to achieve Customer Success and both need to be tailored depending on the customer. No customer is equal nor their challenges constant, the market forces continue to move at a rapid pace.
Primarily, customers must be able to realise the business value they were expecting when they purchased CodeScene as soon as possible. If there is a mismatch between the customer's expectations and what your product actually does, it makes for an initially poor customer experience. If the two are aligned, then we are in a much stronger position to help customers have a long and successful journey with us. Our customer's success is our success and there is nothing more personally rewarding than seeing what our customers can achieve with CodeScene. When we see these same customers raving about the impact CodeScene has had on their business internally and publicly, we know we are on the right path.