Estimated reading time: 5 min
CodeScene: The First Three Years of a Bootstrapped Startup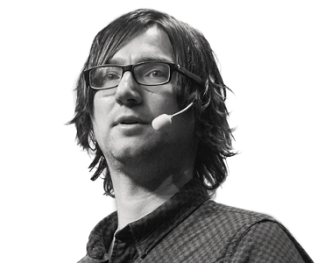 Empear, the product company behind CodeScene, celebrates its 3 years anniversary this month.
Empear is a bootstrapped startup so this is a significant milestone as roughly 30% of all startups fail in their first years. In this article I'll reflect on those first years, what we learned, and where CodeScene is heading in the future.
A Year in the Basement
CodeScene started its life in a basement. Literally. In the Summer of 2015 I had decided to build a professional product around the ideas in my previous book, Your Code As A Crime Scene.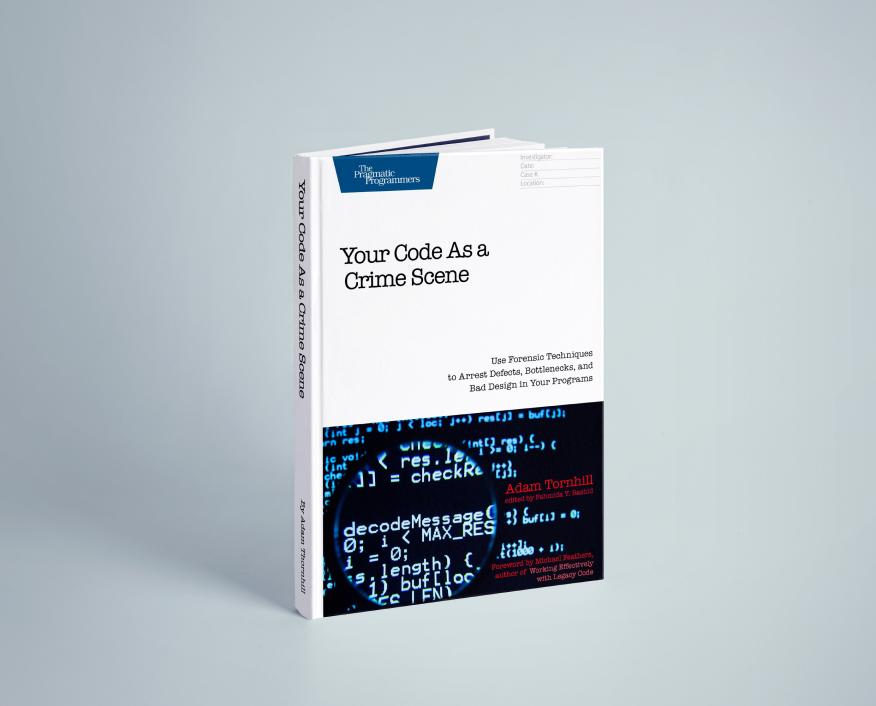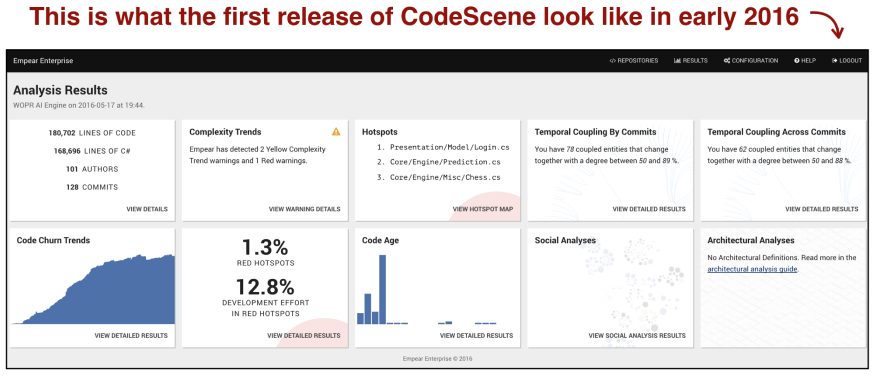 CodeScene has evolved a lot since that early release. The analyses themselves have improved in both speed and predictive power, but we have also added enterprise features that we didn't consider three years ago. Some of the highlights include:
Analyze Microservices: Microservice architectures have become mainstream, and traditional static code analysis won't cover the critical aspects of such architectures. With CodeScene, you can measure organizational aspects such as team autonomy as well as detecting implicit dependencies between services even when they are implemented in separate repositories.
Single Sign-On and LDAP Integration: CodeScene lets you integrate with services such as Active Directory to authenticate users and simplify operations.
CI/CD Support with Risk Prediction: CodeScene calculates a delivery risk for branches, pull requests, and even individual commits. This helps organizations to focus code reviews and additional tests where they are likely to be needed the most.
Virtual Code Reviews: During our services, we found out that we frequently had to inspect the code behind the hotspots. To automate that task, we built a virtual code reviewer into CodeScene that looks for high-level patterns that are known to correlate with increased maintenance costs.
Assigning Costs on Technical Debt: CodeScene integrates with project management tools such as JIRA in order to provide specific costs for each hotspot and sub-system.
On- and Off-Boarding Simulation: CodeScene comes with a simulation module that lets you plan projects and detect potential on- and off-boarding risks.