Estimated reading time: 1 min
CodeScene one of the 50 finalists in Techarenan Challenge 2021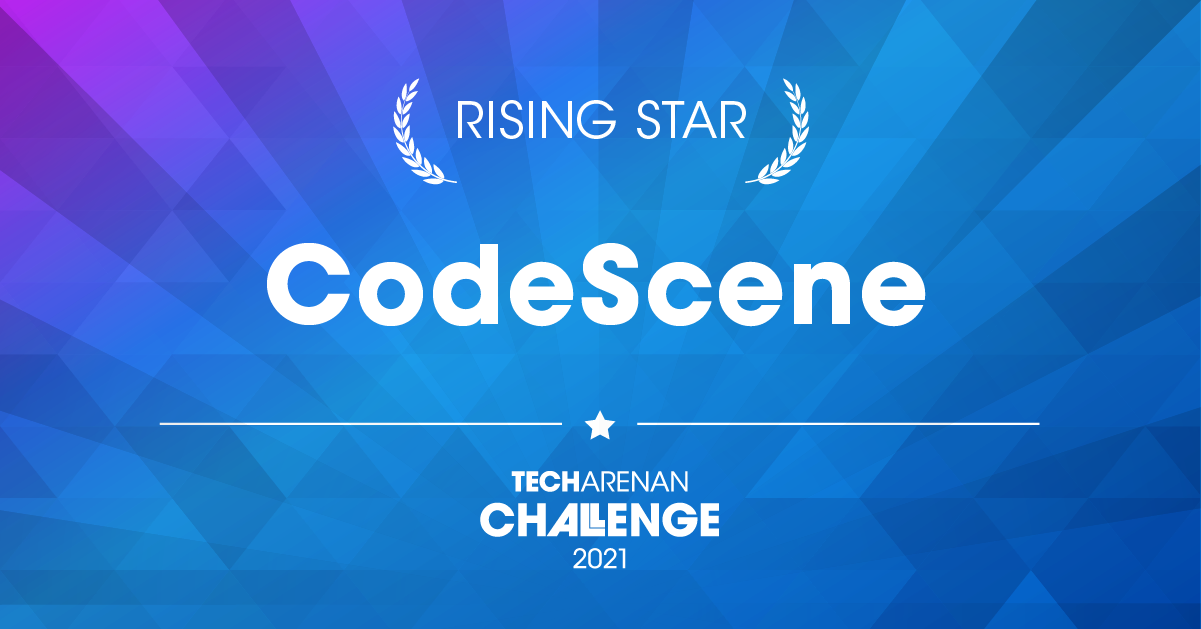 Popular entrepreneurship competition Techarenan Challenge is being arranged for the eight year in a row.
The competition aims to raise the Nordic region as a breeding ground for an innovative future and the best leading future companies in the startup and growth phase. Companies that change, improve and develop their industries on a global level.
We at CodeScene are excited to be one of these finalists. The final will be held on the 12th of November, Techarenan Summit, Stockholm.
Why do we think we are worthy of the prize?
CodeScene as a Nordic SaaS startup solves the trillion dollar problem of technical debt. Technical debt makes software more difficult and expensive to develop then it should be.
Technical debt is a real global problem. The estimations are that technical debt affects global GDP with 3 trillion dollars yearly.
Technical debt leads to a loss of software developer productivity with up to 42%. CodeScene helps to mitigate this effect effectively.
Many businesses are threatened by increasing technical debt which with time can become an existential threat.


Software is business critical to most companies. At the same time, software is highly technical and its structure and quality are largely invisible to management and other stakeholders. This means that technical debt often grows unattended.

CodeScene solves the technical debt challenge by delivering innovative visual insights and predicting patterns. Our platform is fully automated. Within minutes, it identifies and prioritizes any technical debt in a customer's codebase. This saves our clients from future business limitations, bottlenecks and delivery risks.
Our vision is to Give Code an Intelligent Voice.
CodeScene is growing fast and is already used by enterprises like Philips, Tencent, Sky, and several Fortune 100 companies. We truly think that our software can change how companies and markets grow and expand with the help of a healthy code. We have many clients who see CodeScene as a critical component for their everyday work with mitigating technical debt.

Free whitepaper to download: The Business Costs of Technical Debt

Cross fingers and may the best company win! We will keep you updated.